Creating Astra Child Theme
What is Child Theme?
A child theme is a full copy of parent theme. All functionalities of parent themes are included in child theme. Child theme works for customization and override of parent theme. If you customize or add some new functionalities in parent theme, when a new update comes, if you update that, all of your custom code will be replaced with new version of parent theme. Thats the reason of using child theme.
How to create and install child theme?
Creating Astra Child theme is very easy. Astra has a free child theme generator. Just need to give name, version and description and screenshot image.
Let's see how to create Astra Child Theme.
Step-1: Go to Astra Child Theme Generator.
Step-2: Enter your theme name.
Step-3: If you want to use custom information's, click Advanced Options, and give your details.
Step-4: Click on Generate button to create child theme. Generated theme will be start download.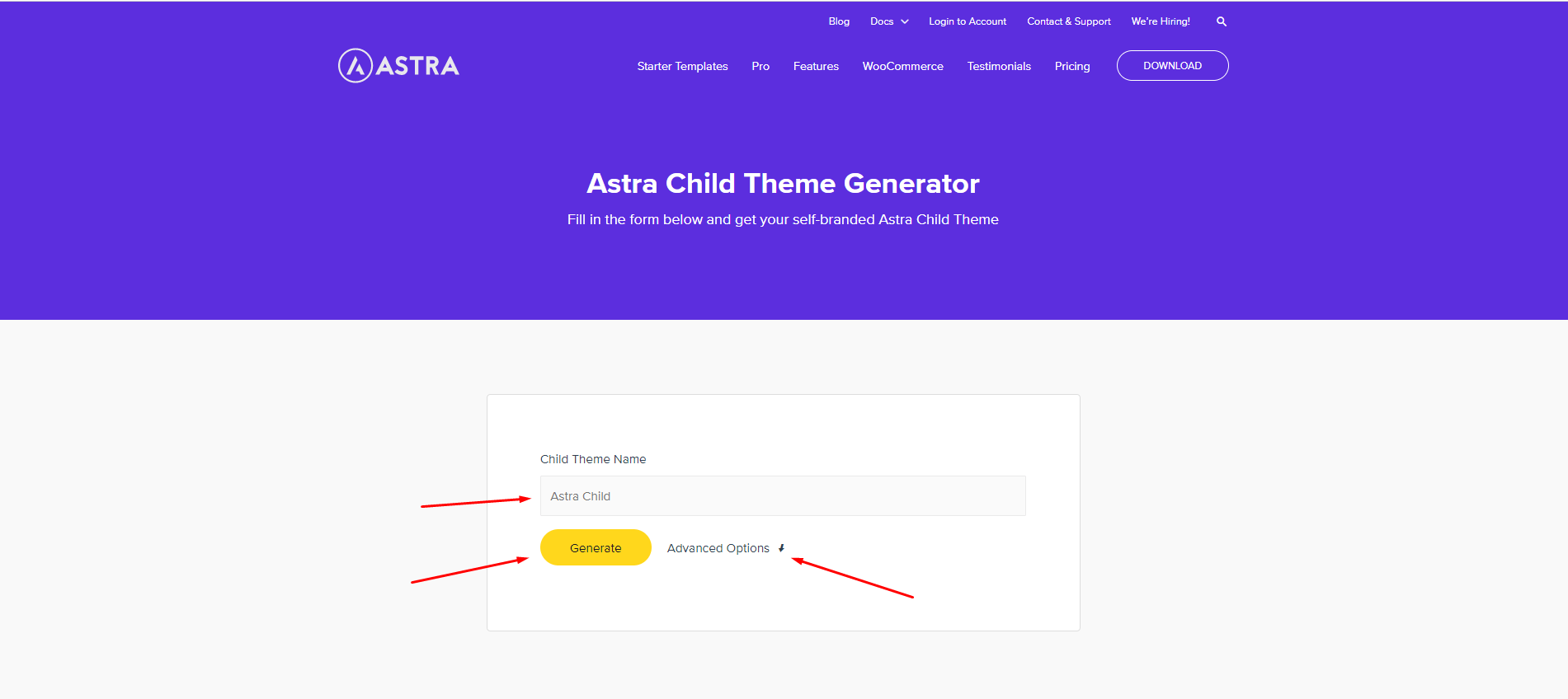 Step-5: Navigate to Appearance > Themes > Add New > Upload Theme. Select that downloaded astra-child.zip and click on Install Now. Then activate it.
Astra Child Theme has been created successfully.